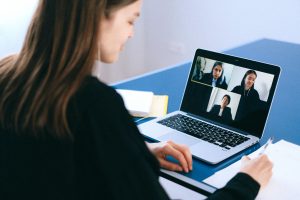 If you are looking to get a simple divorce at a low cost without the need to hire an expensive divorce lawyer, you have come to the right place. Contrary to online websites you will get to talk to a live person and get your questions answered. We guarantee court approval of your case without the need to fill out complicated divorce forms on a website which might later on use your information to sell you other services.
When you call us today you will get to talk to a divorce attorney over video conference who will answer your questions and tell you if you qualify to file through our system. Is your spouse willing to sign divorce documents? Are you and your spouse in agreement as to division of property and child custody? If the answer to these and other questions is yes, you might be able to use our system and safe a bundle in legal fees.
This is a system that has worked for decades and has helped thousands obtain their divorce document without the need to spend a fortune in the process.
In New Jersey the spouse who files the divorce is called a plaintiff and the spouse who answers the divorce is called the defendant in the divorce action. The plaintiff can sign and file the initial divorce without the need for a signature from the defendant. However, the defendant must be notified within a period of 35 days after the divorce has been filed. If the defendant agrees to file, the documents then you may present an affidavit to the court requesting a default hearing.
At the default hearing, it is not necessary for the defendant to be present. Only the plaintiff could be present for the divorce to take place. When you use our service, we lead you through every step of the process so that you can feel secure that what you are doing is correct. Unlike online divorce websites, you will know what comes next and how much it will cost. There are no hidden fees.
What happens if the defendant refuses to sign after the divorce has been filed? What happens If there is property to be divided? What happens if you can't be in court the day of the hearing? None of these questions can be answered when you use an online website to file your divorce. However, when choose to file with us, you will get all the answers you need.
Call us today and schedule your appointment to talk with the attorney through video conference. You will be on your way to filing your divorce in no time. 908-409-0597