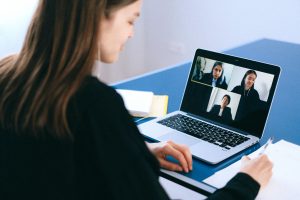 If you are looking to get a divorce  you have come to the right place. Contrary to online websites you will get to talk to a live person and get your questions answered. We guarantee court approval of your case without the need to fill out complicated divorce forms on a website which might sell your information for a profit.
Call us today to schedule an appointment. Is your spouse willing to sign divorce documents? Are you and your spouse in agreement as to division of property and child custody? If the answer to these and other questions is no, you need legal representation ASAP. If the answer is yes, congratulations. We might be able to get you divorced with little expense.
We have worked divorces for decades and have helped thousands to obtain their divorce documents and mediated agreements that are fair and equitable.
In New Jersey the defendant must be notified within a period of 35 days after the divorce has been filed. If the defendant agrees to sign, the documents then you may present an affidavit to the court requesting a default hearing and we may get you divorced in a short period of time, but if the defendant hires a lawyer to defend his/her rights, the you need to arm yourself with competent legal representation that our office can give you.
What happens if the defendant refuses to sign after the divorce has been filed? What happens If there is property to be divided? What happens if you can't be in court the day of the hearing? None of these questions can be answered when you use an online website to file your divorce. However, when choose to file with us, you will get all the answers you need.
Call us today and schedule your appointment to talk with an attorney. 908-409-0597.
2A:34-2 Causes for divorce from bond of matrimony.
2A:34-2. Divorce from the bond of matrimony may be adjudged for the following causes heretofore or hereafter arising:
a.Adultery;
b.Willful and continued desertion for the term of 12 or more months, which may be established by satisfactory proof that the parties have ceased to cohabit as man and wife;
c.Extreme cruelty, which is defined as including any physical or mental cruelty which endangers the safety or health of the plaintiff or makes it improper or unreasonable to expect the plaintiff to continue to cohabit with the defendant; provided that no complaint for divorce shall be filed until after 3 months from the date of the last act of cruelty complained of in the complaint, but this provision shall not be held to apply to any counterclaim;
d.Separation, provided that the husband and wife have lived separate and apart in different habitations for a period of at least 18 or more consecutive months and there is no reasonable prospect of reconciliation; provided, further that after the 18-month period there shall be a presumption that there is no reasonable prospect of reconciliation;
e.Voluntarily induced addiction or habituation to any narcotic drug as defined in the New Jersey Controlled Dangerous Substances Act, P.L.1970, c.226 or habitual drunkenness for a period of 12 or more consecutive months subsequent to marriage and next preceding the filing of the complaint;
f.Institutionalization for mental illness for a period of 24 or more consecutive months subsequent to marriage and next preceding the filing of the complaint;
g.Imprisonment of the defendant for 18 or more consecutive months after marriage, provided that where the action is not commenced until after the defendant's release, the parties have not resumed cohabitation following such imprisonment;
h.Deviant sexual conduct voluntarily performed by the defendant without the consent of the plaintiff;
i.Irreconcilable differences which have caused the breakdown of the marriage for a period of six months and which make it appear that the marriage should be dissolved and that there is no reasonable prospect of reconciliation.
Amended 1971, c.212, s.2; 1971, c.217, s.11; 2007, c.6.
How to Start Your Divorce Process
Talking with an attorney about your desire to get a divorce should be the first step. There are many issues that owe to be considered before filing fort divorce. Children, properties, assets, alimony. As divorce lawyers we are prepared to help you navigate the options available.
If you have children, you should ask yourself about custody and what options are available. If you have properties or other assets how will it be distributed? Will you be claiming alimony? This is why it is important to talk to an attorney beforehand. Too many complications can arise if you rush into filing your divorce without knowledge of the law.